Real Doors, Real Rooms, Real Surround.
From old apartment doors of the 1920s to ancient scruffy cellar hatches. We captured all the sounds a door could give us.
Soft closings, hard slams and everything in between including characterful squeaks and rattles. This pack features a wide variety of different doors in many environments.
Found a door whose character fits your picture perfectly but you need a different perspective?
With this pack you have all the possibilities at your finger tips.
5.0 surround files offer great advantages over typical mono/stereo sound effects.
A direct mono signal anchors the sound in the center. The semi-distant stereo pair on L+R provides a roomier and wider sound or complements the center. And an indirect off-axis signal on the surround channels emphasises the room response.
You can pick any number of legs, combine them as you want and mix the distance and width to your liking.
Keep them on surround tracks and easily change the perspective on the fly with tools like Spanner or any other multi-channel panner/downmixer. Download our demo files (323MB) and try for yourself.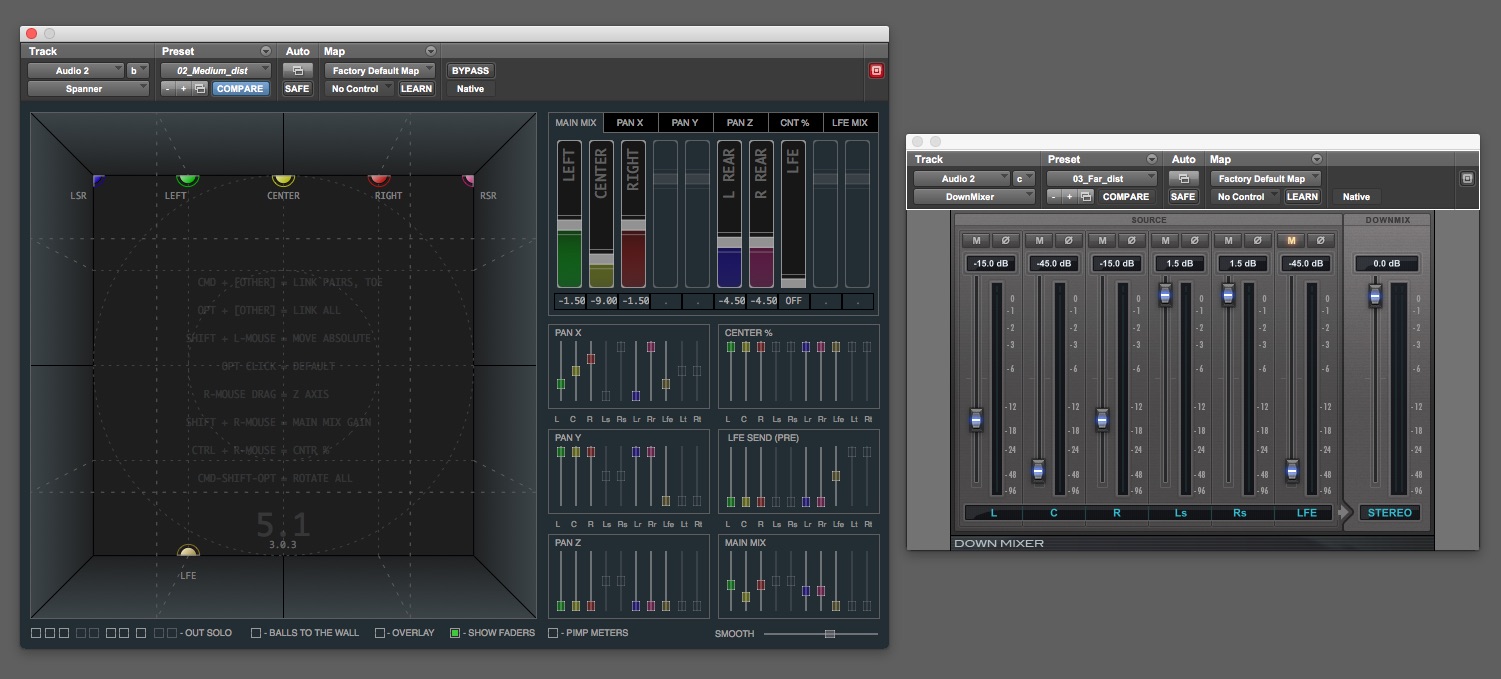 For super fast workflows we also included additional stereo files which are dual mono versions of our sounds:
L = close distance with little ambience
R = indirect sounding far distance, perfect starting point for off-screen doors or long shots.
Or just sum everything to mono and get a balanced sound with a direct attack and a healthy dose of ambience –
The sounds sum up through all formats perfectly!
B-Format & Behind the Scene
If you feel nerdy or just want to dig deeper into the sounds and get your own original perspectives you can also go back directly to the source raw files.
All sounds are recorded through our Nordic 880F Microphone which offers a much tighter membrane spacing than traditional stereo or surround miking techniques.